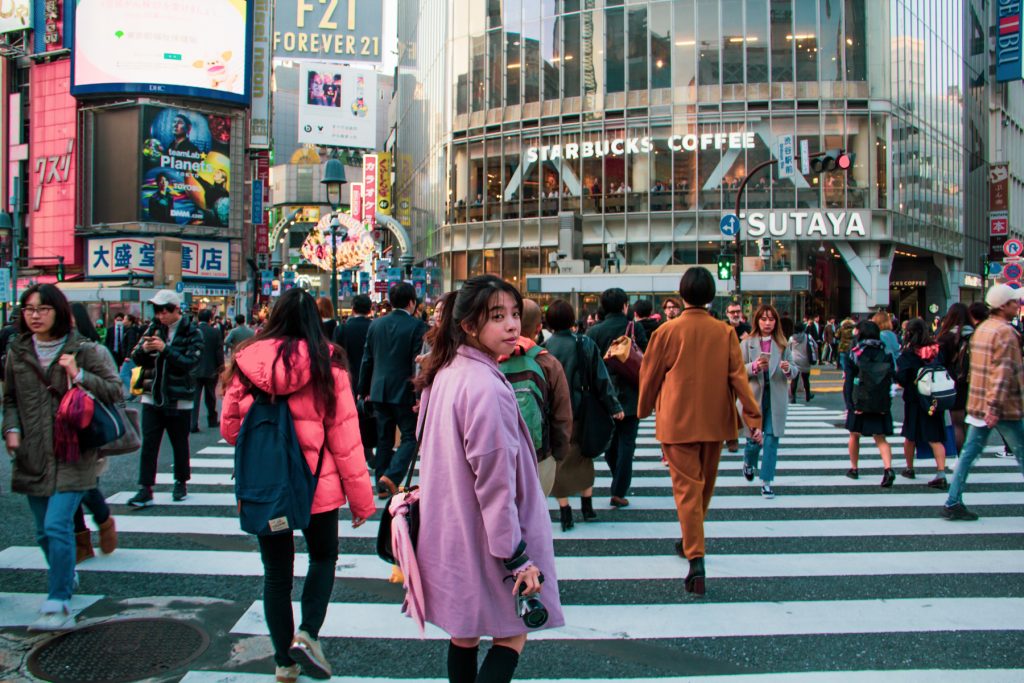 Shibuya definitely is a pop culture since the 90s – the 109 building, Shibuya crossing and the fashion in the district. We lived by lots of memories gathered from the media and TV programmes. Therefore, during our first visit to Tokyo, I doubt we could miss-out visiting this area! This area surely is like is shopping's heaven, they have all the trendy store and they still have the world biggest records. You can see moving tracks playing the latest songs release. It is the busiest district for the youth!

While Shibuya Crossing – the world-famous busiest pedestrian crossing. To the locals, they will never understand why the tourists, we are so into it hence they never know the phenomenal bring to the world. When the green traffic light is lid-up, during the few minutes having thousands and thousands of people crossing the street, the moment is spectacular. this will never happen in Singapore, we tried in our city but it didn't work it so well, the magic just didn't happen! So this is the one and only still!
Honestly, it is too huge to finish it in a day or even two – I believed it is almost 10 times the size of the Orchard Road in Singapore. So we decide to pick up the interest based on our liking and we have them separated based on the areas to share with you.

Tatsuya, Tower Records, HMV, Kinokuniya
For music and book lovers, you do not want to miss out these places in Shibuya or Tokyo. They have the biggest selection of both music records and books. Personally, I highly recommend you to go to Tatsuya if you do not have enough time for all. While I preferred Tatsuya, as it has the combination of both the records and the books which allows me to find what I want within one space. Before or after shopping, you could grab a coffee from Starbucks at the entrance and see the people watching of the Shibuya Crossing. I could spend whole there!

Between Alleys
Behind Tatsuya building, there are more shopping malls and brand outlets. Due to the limited of space, many restaurants are hidden between buildings or underneath of outlets. That's where you can find one of Joe's favourite Ramen in Tokyo, Ichilan Ramen. There are at least 2 outlets in Shibuya, and the one that we visit was at the Jinnan area. It located underneath the Ikinari Steak, another famous steak's outlet in Tokyo (I only found out in a recent program so then I didn't know about it).
address: 150-0041 Tokyo, Shibuya City, Jinnan, 1 Chome−22−7 岩本ビル B1F

Disney's Store
For those Disney's lover, you don't have to visit Disneyland or Disneysea to get the merchandise. You can get the official merchandise at their Disney's store in Shibuya. It is a 3 storey cute little store filled with all the "kawaii"(aka adorable) merchandising. You are welcome to the store with a huge iconic mickey's die-cut at the entrance. The store are dreamy and filled with lovely music. they have so much collectable collection that you only can be found in Japan.
address:20-15 Udagawacho, Shibuya City, Tokyo 150-0042, Japan
Just across the Hachi Statue that is the Shibuya Mark City, another shopping mall among all the shopping malls in Shibuya. We decide to hang out another area during one of our other evening in Shibuya. Following are some of our recommendations you might like.

Flying Tiger Copenhagen
Chance upon Flying Tiger Copenhagen in London, I fell in love with the store, knowing that Japan have the outlets, I definitely need to revisit to do my shopping! You can find this shop in countries like Europe and the States but Asia wise you only can find it in Japan and Korea. Sad news but more reason to travel!
address: 150-0043, Tokyo, Shibuya City, Dogenzaka, Tokyo Mark City 1F

Sushi no Midori Shibuya
While googling what to have in Shibuya for dinner, Sushi no Midori appears top in the search. So we find our way on the cold weather and we found it in Shibuya Mark City. Shibuya sushi outlet was small but crowded for sure. It was barely 6 pm but there's the queue outside the store, we manage to grab a countertop table within 45 mins. As most restaurants do not have an English option, getting a queue number via their machine definitely was a struggle. It made me felt much at ease that watching all Japanese drama and variety show didn't go wasted.
address: 1-12-3, Dogenzaka, Shibuya-ku, Tokyo Mark City East 4F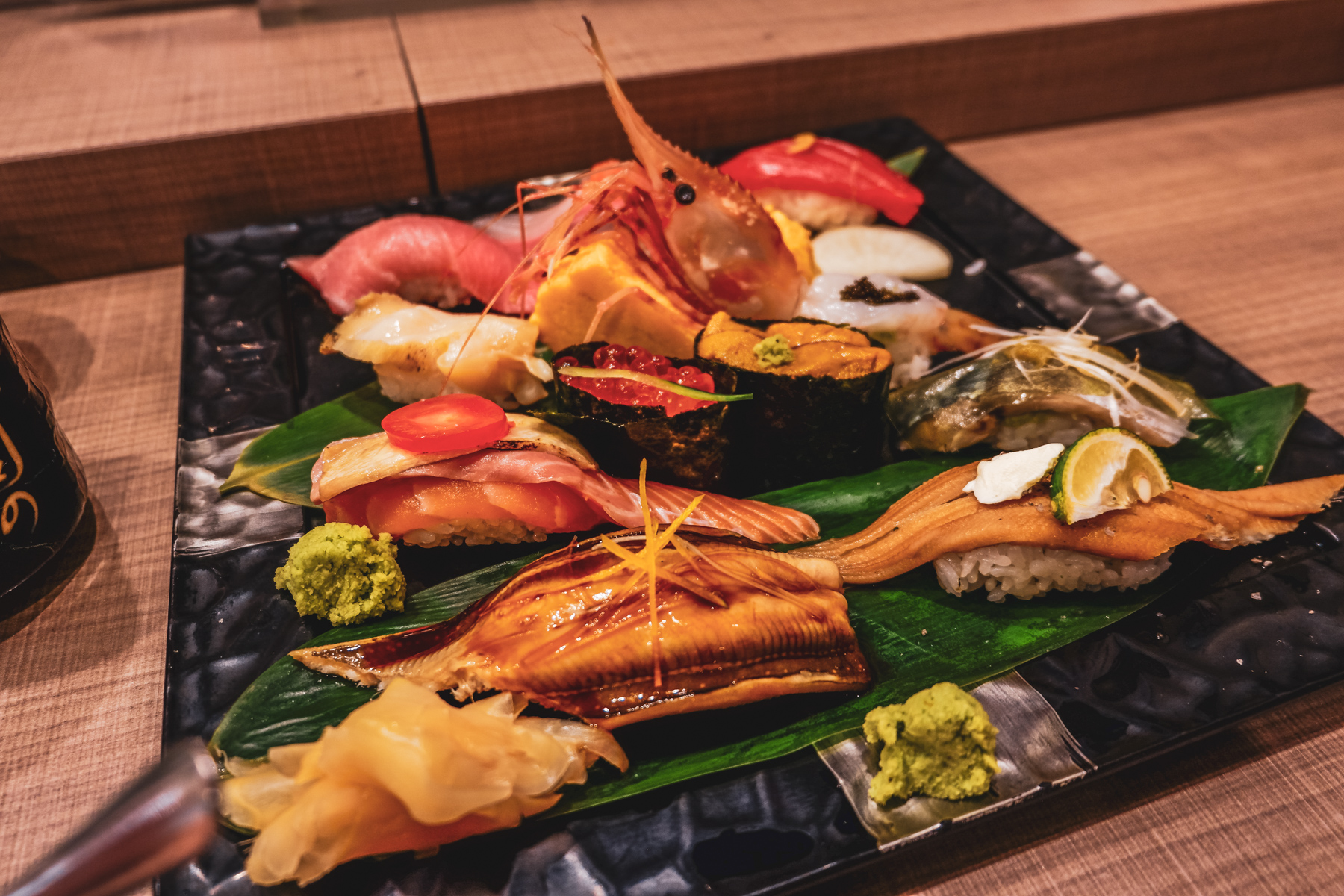 It's our first time in Tokyo, we never expect it to be huge and so tiring by walking. It was during the late autumn so the light goes off by 5 pm or six. Hopefully, during our next trip, we could share a lot of new discovery with you! Please send us your recommendation so we could exchange and get to travel better!

xoxo, Angela!