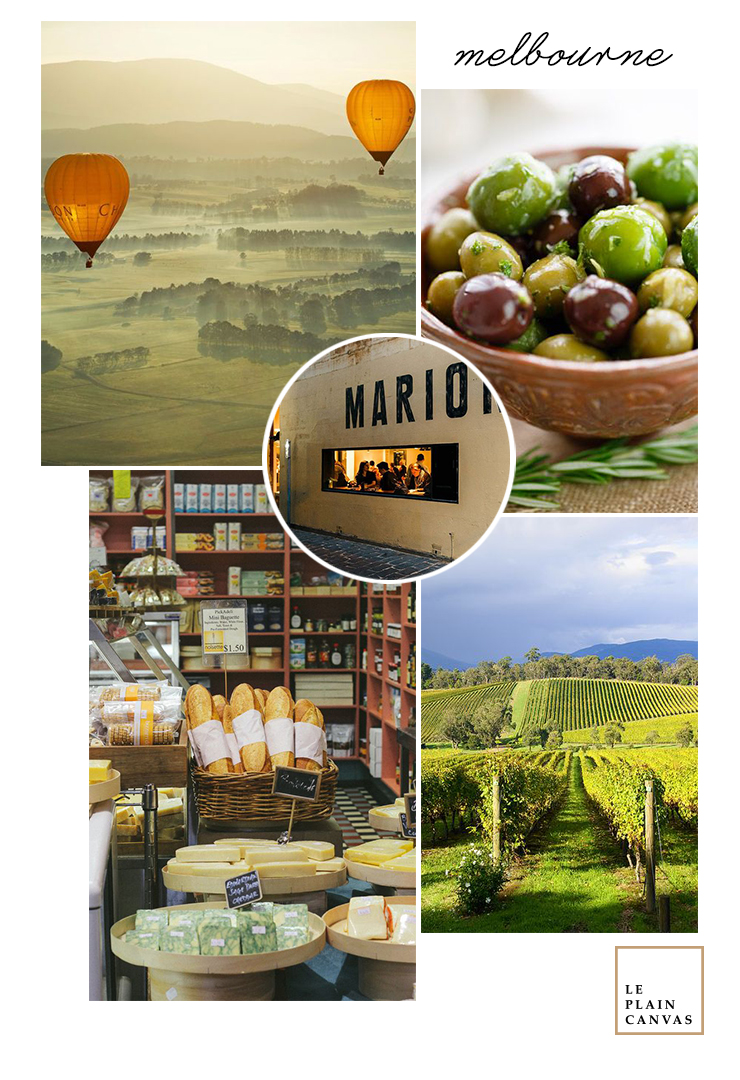 From months of waiting, the wait finally it arrives. In another 2 days, we will be on our flight for our trip to Melbourne. We've never once felt that travel was a form of escapism. Setting foot in an entirely brand new foreign land, soaking in new sights and sounds. It's can be an experience like no other.
We're definitely looking forward to the outskirts of Melbourne away from crowds like Yarra Valley, Mornington Peninsula. Since many friends and Instagrammers highly recommend us for its beauty including the food and drink in the regions. Tell us, what's better than bread, cheese, and wine!
As you know, life has been kind of a roller-coaster lately. It was no better time, really, to get some fresh air, take time out and clear the mind, and so Melbourne we are coming to you – A city that I've been meaning to see for the longest, longest time.
"We travel not to escape life, but for life not to escape us."