Through the years of preparing meals for Christmas, we get to know one thing! Always keep one thing in mind when you compose food your table. Plan the ultimate combination and flavor for your dishes and allow your guests to have the best experience of all dishes. It could be a simple 3 dishes on the table but it will be an amazing experience on their plate.

We're sure you'll be ready for some quiet time once New Year's Eve rolls around. If you're not into large crowds during this hectic holiday season, may we suggest recreating a restaurant-style dinner at home instead? 
Main Dish: Mediterranean Stuffed Pork Tenderloin

Juicy, tender Stuffed Pork Tenderloin is filled with Mediterranean spinach and feta cheese blend and then covered in a tangy balsamic and rosemary sauce. Any home cook can make this gorgeous pork tenderloin recipe with restaurant-worthy results!

Poor pork tenderloin. Can you imagine living under the shadow of bacon your whole life? Talk about feeling like the ugly duckling. While bacon has entire fan clubs dedicated to celebrating its goodness, pork tenderloin has faced a myriad of insults–too dry, too tough, too flavorless.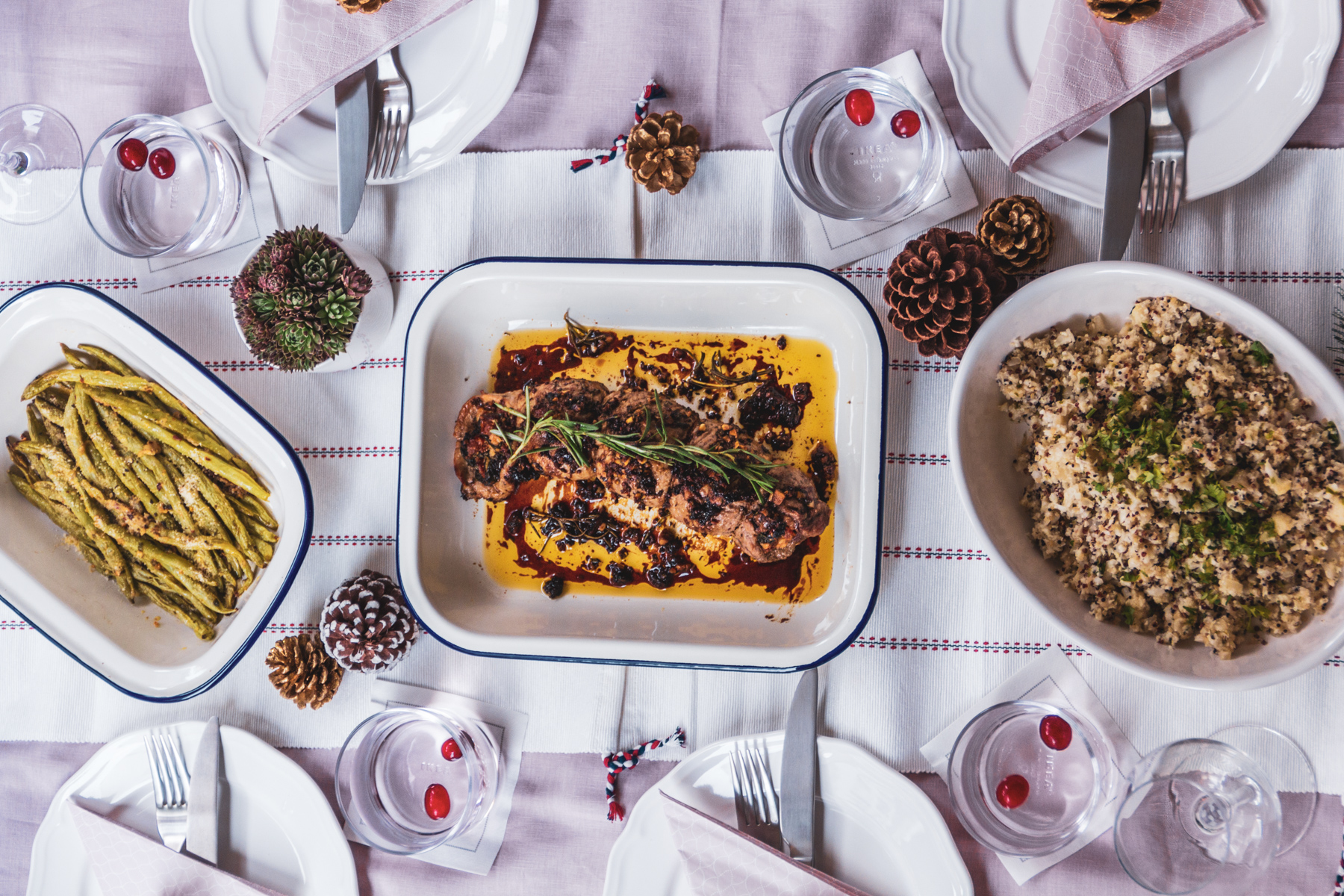 Carbohydrates: Cauliflower Quniao Rice
Cauliflower is such a versatile vegetable and I've grown to love experimenting with it. One of my favorite things to do with this cruciferous vegetable is to turn it into "rice." Because rice can often leave dishes feeling heavy, it's nice to substitute a vegetable where a starch would usually be. In addition, it's a great way to squeeze more servings of vegetables into your day.
Sides: Grilled Green Beans
Grilled green beans are tender and smoky with crisp edges. If you've wondered how to grill green beans, this is it! Just toss the green beans in a simple mixture of oil, herbs, and spices then transfer to a grilling basket/pan. Cooking green beans on the grill is an easy and delicious way to enjoy one of summer's star vegetables .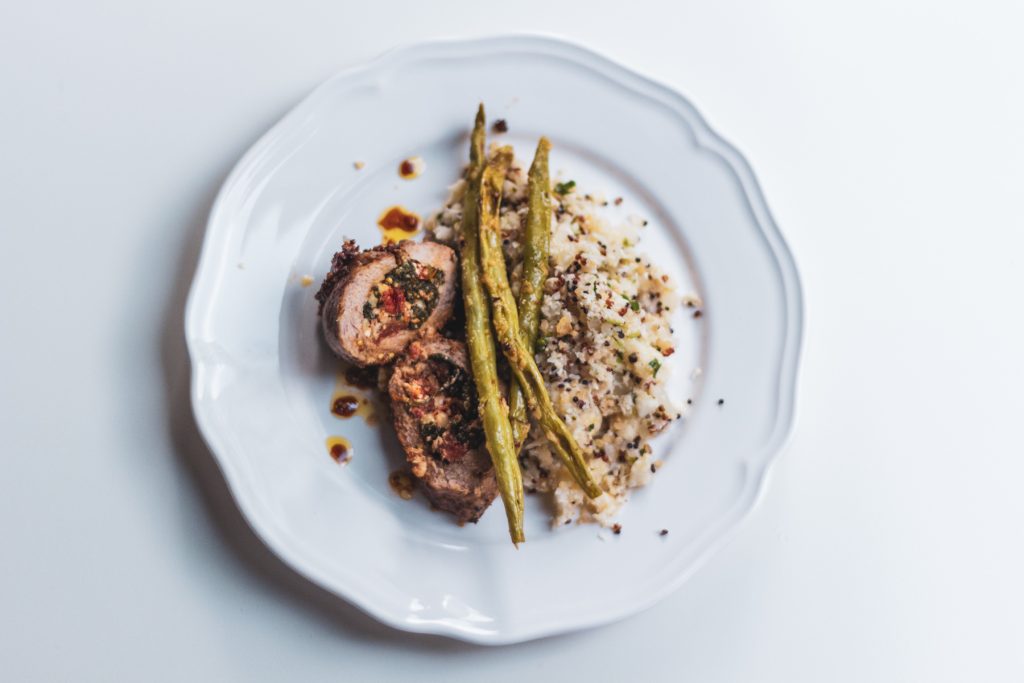 Make your guests feel pleased with the little touch and effort you put on the table. Simple details such as accenting a simple white bouquet with sprigs of rosemary and glass sparkling water bottles will help create a romantic ambiance without being too fancy. For Christmas Eve or New Year's Eve, your significant other will appreciate the time you've put into this dinner, but we won't tell that it took you less than an hour! 

xoxo, Angela