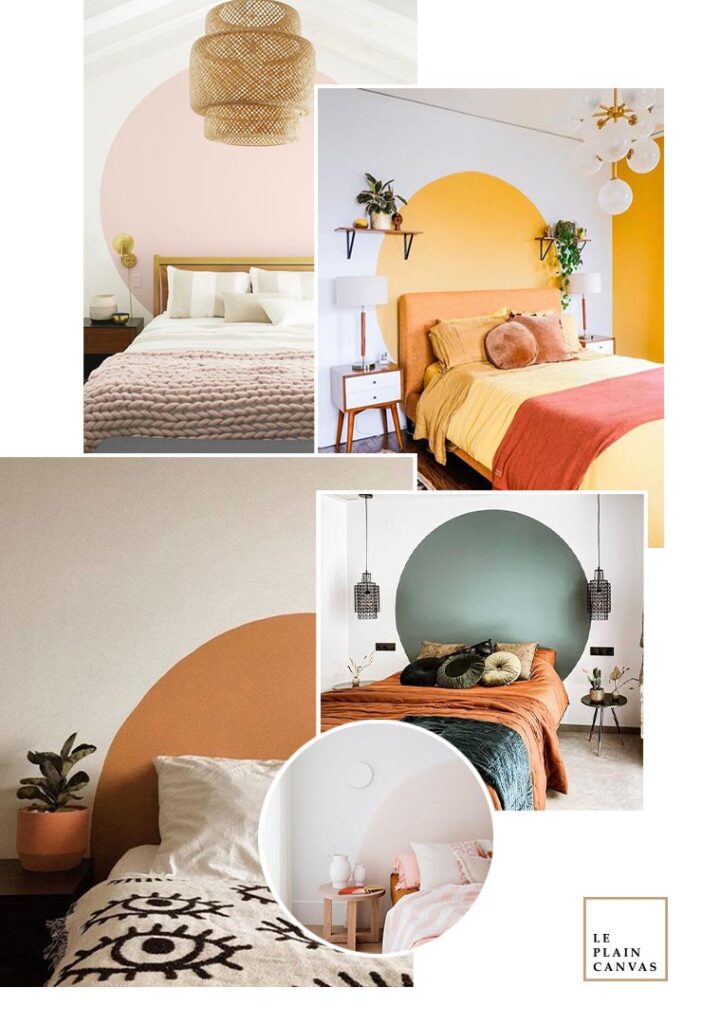 Last week we shared how abstracted painted wall helps to brighten and insert new fun elements to the wall and room. This week we discovered more usage for abstract painting on the wall – whereby we paint our own headboard instead of buying one.

As we are not a fan of headboard sometimes it leads to trapping dust, a headboard does act as a main bed piece to the room. Thus when we came onto how this painted circle headboard was used around the world it really amazed us with the power of paint.

Previously we shared that it best to keep it simple by using one color that's all you need! It can be a full circle or a semi-circle. For a home with low ceiling like our it best to paint a full circle, it sure will make your room bigger.

xoxo, Joe

Credit | All shots used on the mood board via our Pinterest boards.