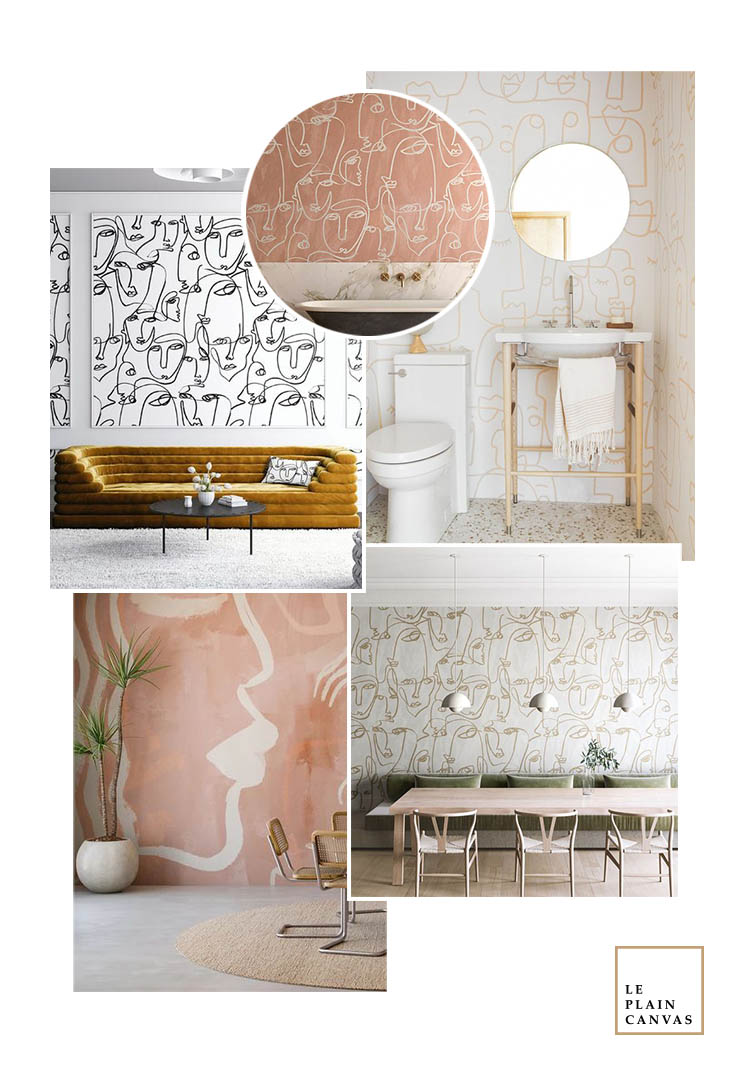 It's no secret that line drawings and face motifs are big trends in the worlds of fashion and interiors, with a presence on both the catwalk and in the home. MuralsWallpaper wanted to design a face wallpaper collection that celebrated the abstract style, allowing you to achieve the unique, creative feel that comes with using line art within your interior style.

The faces within the designs are all entirely unique, capturing an array of different expressions and personalities in one fun design. Created in a range of colours, each design contributes a different feel to a room, for example, the Dusty Pink offers a minimal, boho feel that can be styled with light furniture to create a fresh feel.

This collection of continuous face line drawings is the perfect example of how imperfections make design much more intriguing. The pieces very much represent the beauty and diversity of a face and make for truly iconic pieces of wall art. If you are looking to bring a unique aspect and interior flair to your home, this continuous line drawing collection is perfect for you.

xoxo, Joe

Credit | All shots used on the mood board via our Pinterest boards.