Do not underestimate, this little plate of mini golden mantou (bun) served with condensed milk in the middle. It is not the most healthier choice but this little golden devil with condensed milk are very addictive. The soft fried buns exude a milky fragrance, which is very sweet and delicious.
Honestly, compared to the golden fried mantou (bun), I preferred steamed mantou (bun). There are only a couple of occasions, we would come across with fried bun such as ordering Singapore chilli crab and a treat as dessert at steamboat restaurants. We decide to challenge ourselves to make it at home, while we failed to make from scratch, we try the convenient way. With this method, even you want to prepare it during the festive season, it is a hassle-proof recipe.
Usually, we will get the vegetarian mini mantou (bun), it is a vegan choice. To make the fried mantou, plain and common Chinese steamed buns are needed first. There is the store-bought frozen version available or you can make your own ones at home by following this recipe: Fried Golden Man Tou.
When choosing or buying your mantou, we would highly recommend choosing smaller ones with milk for the consideration of deep-frying process. And before adding your mantou, heat your oil until hot so the buns can be colored in relatively short time.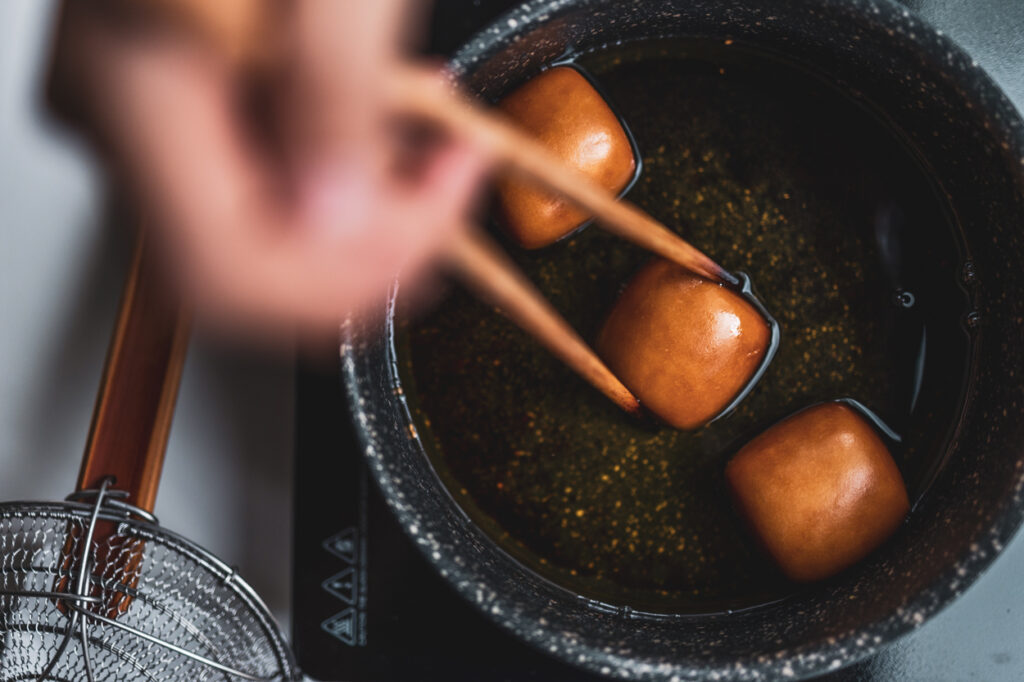 For a healthier choice you can op to air fry you mantou instead deep fry like what we did it this recipe. Although the crispiness for the air fry will not be equal like deep fry but it is still delicious.

xoxo, Angela