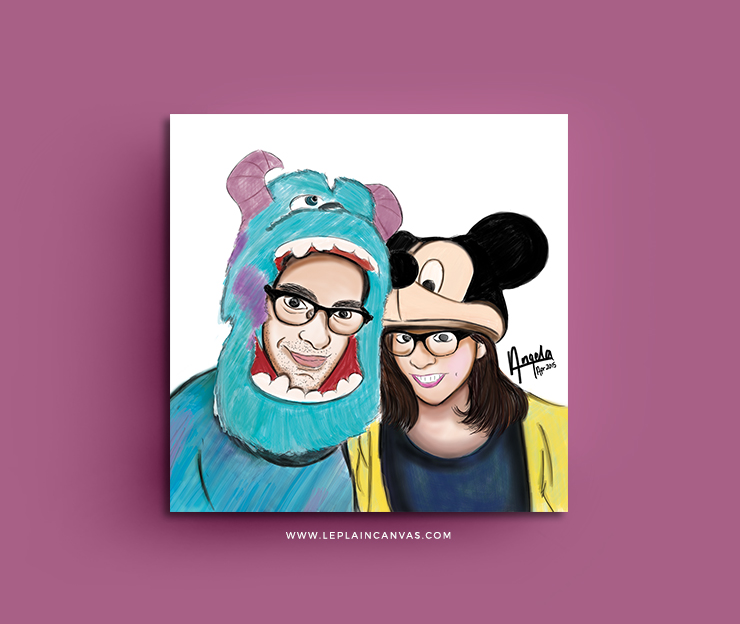 Title: Dear Kate & Syamak
Instagram's account: @symkx (left) & @khaterekh (right)
Well, who doesn't love the productions of Disney and at least dream of going to Disneyland once in the lifetime? Certainly, they are all ages favorite and dream!
It is a place filled with magic and happiness for all ages! Plus, I remembered Walt Disney once said, "All our dreams can come true if we have the courage to pursue them." Which left me a huge impression of having a dream is important since young! Furthermore, is to gather our strength to achieving them.
What is better than pursuing the greatest of what we believe in? As having a dream is a motivation for each and individual of us to move on in our life.
And, I truly believed both Kate and Syamak are two lovely couple that dreams what they believed in and achieving it each of their magical days! You could simply observe it by checking on their Instagram's accounts – two talented individuals that inspired me!
Lastly, "Remember, you're the one who can fill the world with sunshine." – Snow White
xoxo, Angela.
Illustration | Angela Leong