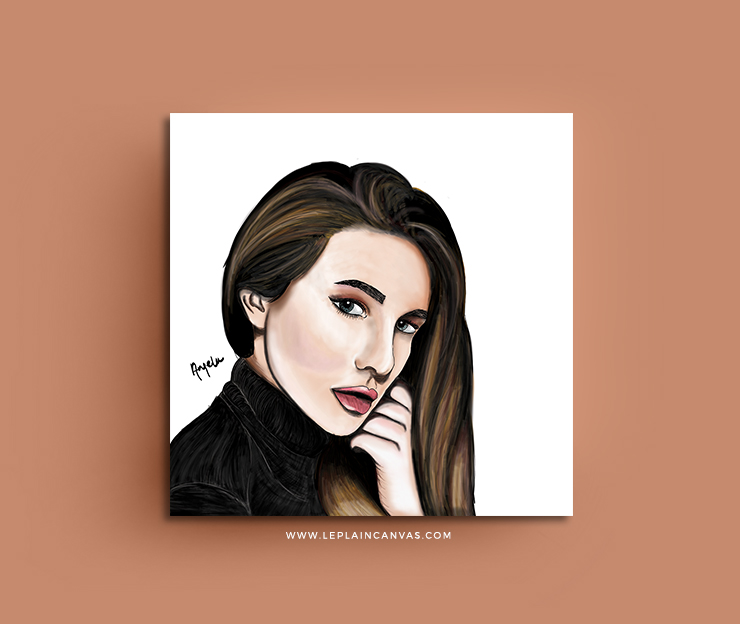 Title: Dear Jordan Frey
Instagram's account: @jordan.frey
You will never believe that it is already coming to the end of the July. While, my life is getting busy, full of surprise (while heading for lunch saw one of a lovely friend at the mall that I haven't seen her for ver long time) and it never stops me with my painting…
The painting that I'm sharing this week was never been revealed before. Ever since the last completed portrait. Therefore, I would like to take this chance to share it.
The lady in the portrait that I painted named Jordan Frey, she is an amazing one! I have been following her through her Instagram pages for a very long time since I last spotted her. Jordan, she is a freelance fashion photographer is based in New York City. Her love for fashion and photography started when she was young therefore you could see her works with a unique style.
Remember once I had a conversation with her, she did mention how discovers her love for fashion through her lens. For a moment I thought we were pretty similar, as a comparison, I would want to discover people through my brushes!
We love Jordon, hope you like her as well! Happy Wednesday!
xoxo, Angela.
Illustration | Angela Leong