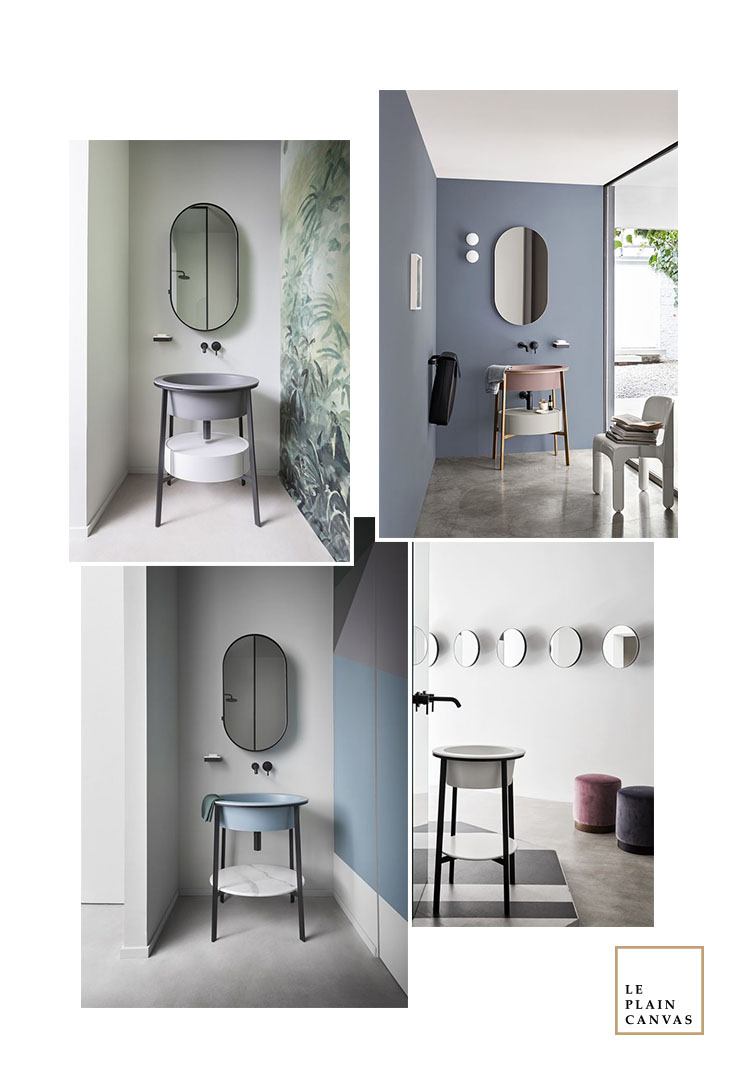 After a long day of work, we will be heading to the bathroom for a relaxing bath. The bathtub or shower is important. However, we always forget the importance of the washbasin too. I believe having a clean and warming bathroom is compulsory for every home.
Recently, I discovered this collection I Catini by Cielo, the purity of contemporary as the interpretation of memory. I really love how it came in different size and shape, where it can accommodate different people and houses. They also come will my favorite pink and blue pastel color, matching them with a marble base is just unimaginable. The suit it with their round and oval black framed mirror which is so classy.
Therefore, never I can imagine a washbasin can be such amazing. The collection features a clear design using high-quality materials. It is an expressive overall concept that is well developed.
xoxo, Joe
Credit | All shots used on the mood board via our Pinterest boards.