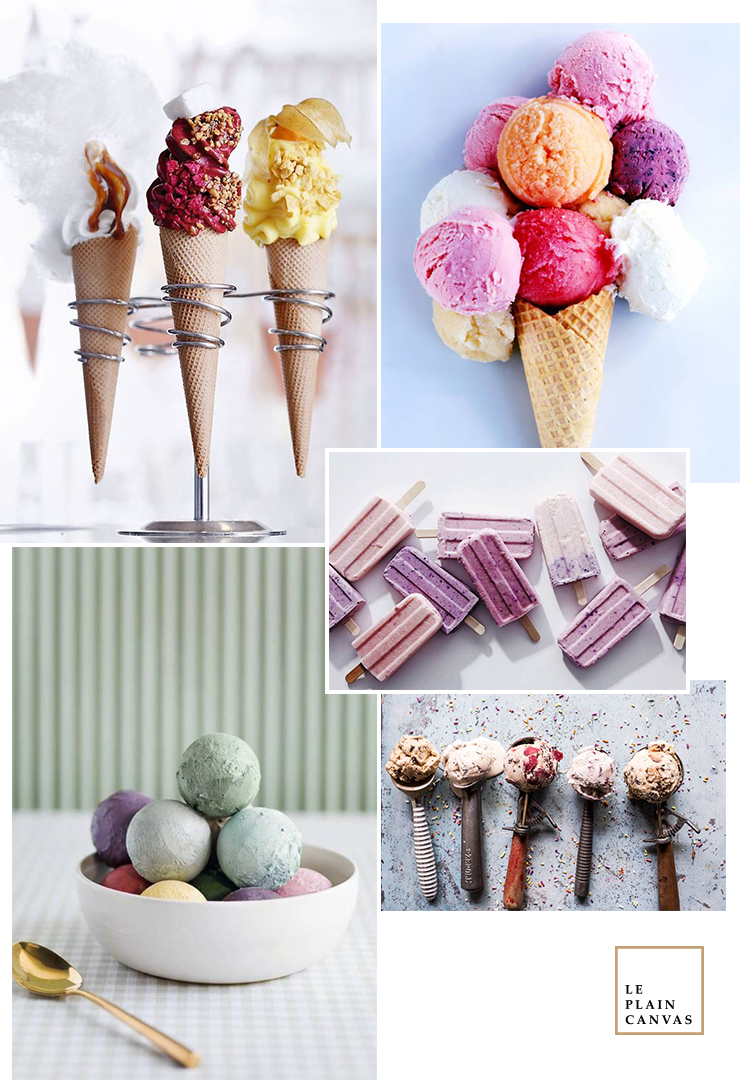 Who doesn't scream for Ice Cream? We all scream for Ice Cream!
They are colorful and come in varies ways such as waffle cones, popsicle stick, and the classic scoop in the bowl. Eventually, they are our best friend forever which will never hurt our hearts. Moreover, they bring us happiness and would never let us down. They are cold, creamy and flavourful food taste excites all senses especially in the hot summer like now. I'm blaming Pinterest with all delicious looking Ice Cream. Probably, I will need to work-out more often to enjoy more of them.
Therefore, get out now to enjoy your summer with some Ice Cream!
Hence, let's celebrate National Ice Cream Month together!
Happy National Ice Cream Month!
xoxo, Angela.
Credit | All shots used on the mood board via our Pinterest boards.