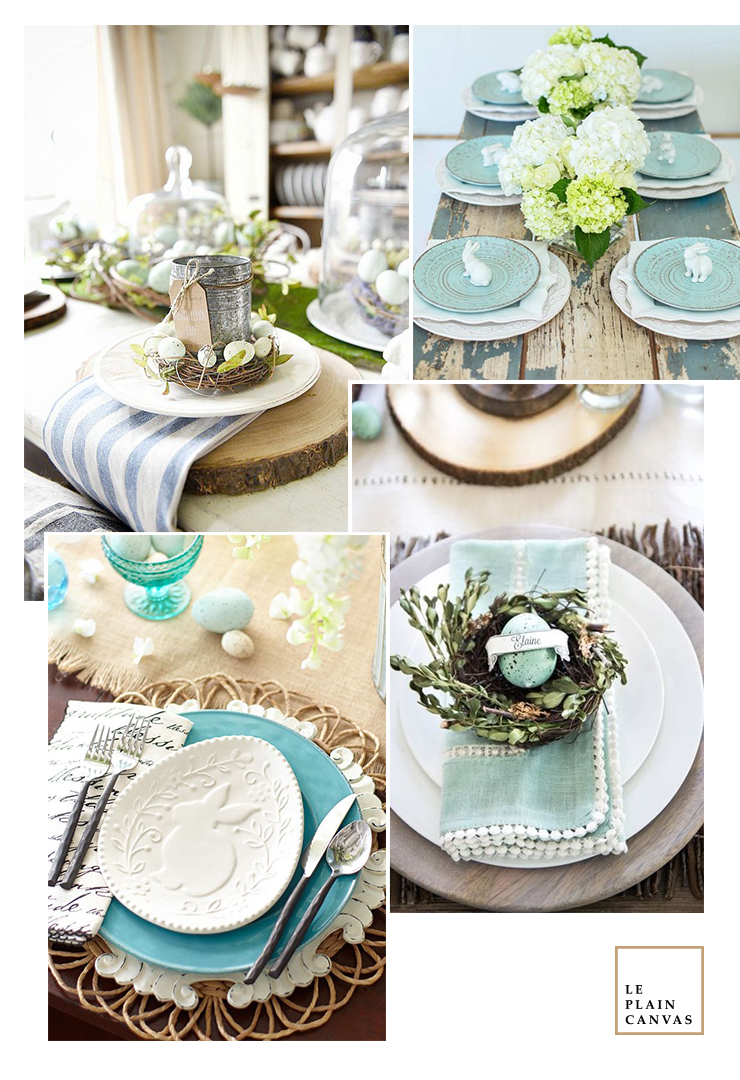 This week mood board we will be sharing you our favorite event of the year – Easter's Day. It is a special week, thus today we will be you a bunch of lovely Easter's Mix table idea! It's one big happy day so decorating for Easter for us is something that brings us lots of joy.
Whenever I think of Easter's Day the first thought that came into my mind is Alice in the wonderland. Thus this time I want to share with you – Easter's Day with the vintage. For Easter table, I loved to use natural elements like moss, eggs, nests, & so on. I also wanted to incorporate some bunnies but in the most neutral way possible.
To create a simple vintage Easter's Mix for your table. You can start by laid down a moss table runner down the center of the table. Placing turquoise plates on top of the white ones it will help brighten up space. To add some fun to the table decor you can place nest on the plates (with eggs piled on the nests).
Don't miss those little small details. These little details will certainty make your day a special one. Now grab your eggs and paints and start decorating them now.