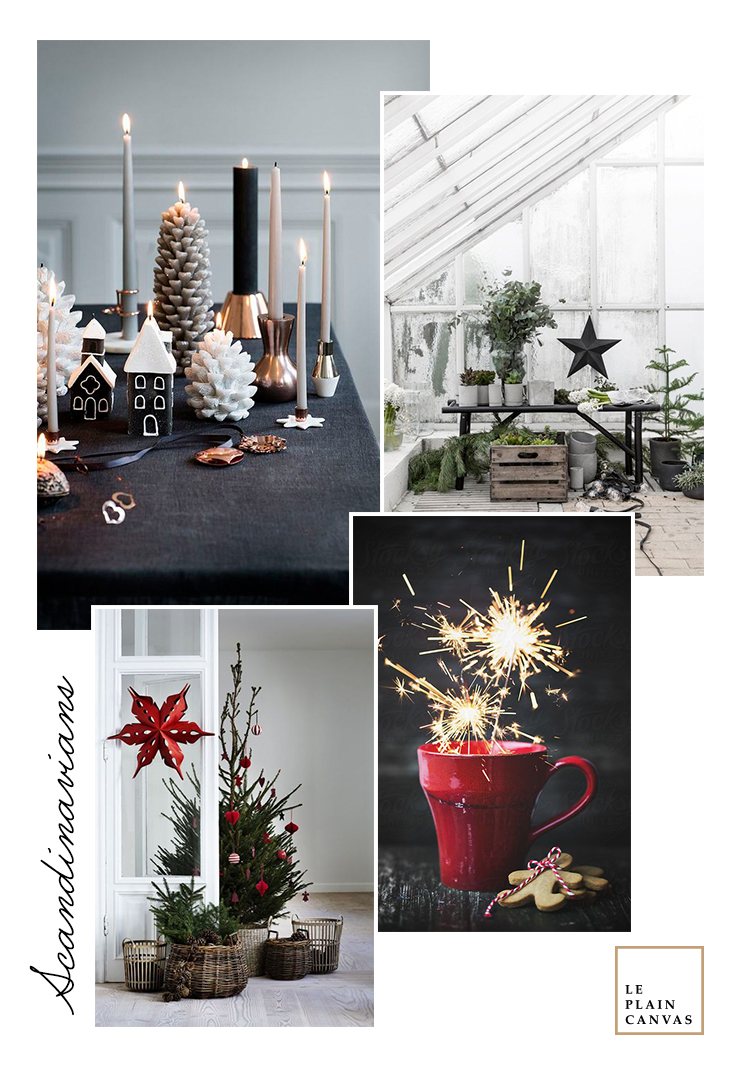 Do you want to keep your Christmas decorations nice, trendy and minimal? How about try something new this holiday season? Therefore, you may want to try Scandinavian Christmas decorating. The Scandinavian is a trendy and modern decorating mainly characterized by its cozy, rustic and minimalist style.
This beautiful, comforting approach allows everyone to relax and enjoy each other's company effortlessly. Think white, beige, grey, and add some pops of black for contrast. And of course lots of rich, winter greenery since it is Christmas after all.
To add more fun to your decorations, bring the outdoors inside with wood, moss, evergreens, pinecones, and other natural materials. Your house should smell like a forest! Moreover, lighting is key in Scandinavian design and Christmas is no exception. It is, after all, the time of year with the least amount of daylight, with the northern tip of Norway being in complete darkness for about 60 days a year. So make sure to fill your house with pretty mood lighting. Mix-and-match candles, twinkle lights draped over furniture, and paper lanterns (star shapes are the best!) hanging from the ceiling.
The simplest decor will have the biggest impact. Grab an evergreen branch, put it in a simple but beautiful vase, add a candle (or four) and voilà, you've got yourself a beautiful, Scandinavian table display.
xoxo, Joe
Credit | All shots used on the Christmas mood board via our Pinterest boards.