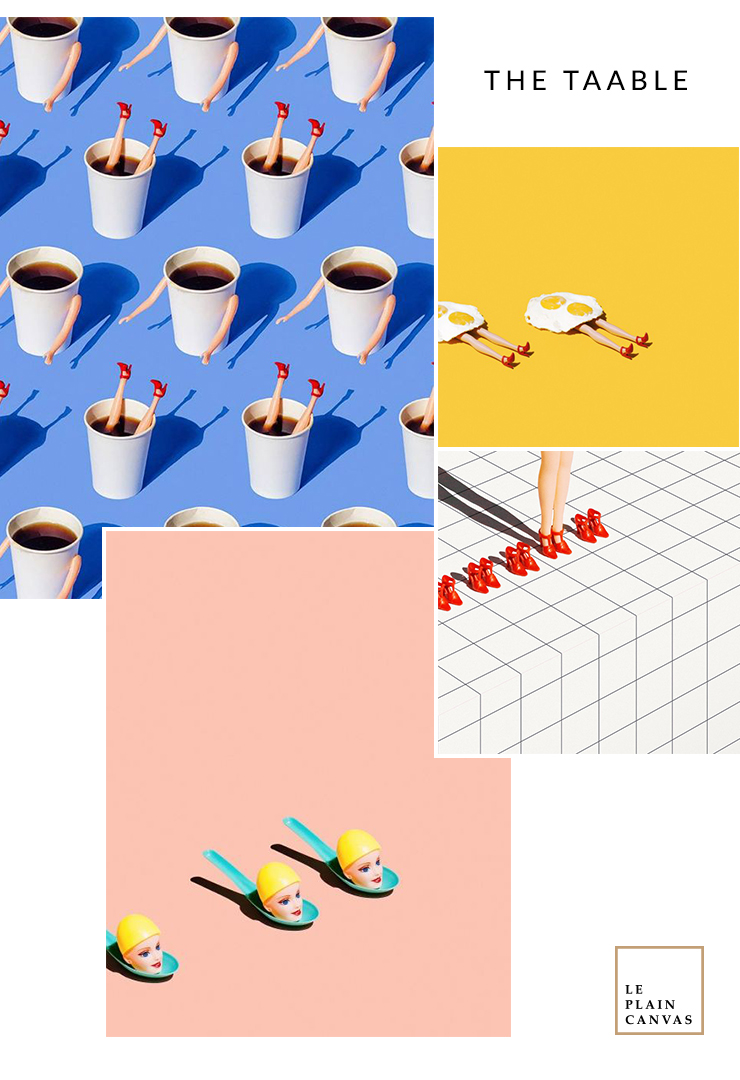 Gathering inspiration is part of my daily routine for everyday work. Personally, I love searching around for inspirations through books, physical objects and scrolling on all the interesting web page. I love to look at different artists and designers out there and enjoyed looking into other's perceptive. It's up to your surprise that you will see a different world from your own.
Therefore, every week I have discover a new inspiration but this week I have something interesting for you. Look what I have discovered for this week – Axel Oswith and Amanda Kusai are the brains behind The Taable – a multidisciplinary creative hub devoted to art direction and photography.
I've fallen in love with them instantly, especially with their creative compositions they used in their work. They are designers currently living in Jakarta, Indonesia. They have devoted themselves to art direction and photography and their works are the minimal compositions of clever concepts. I enjoyed the thoughts they put in each shot.
Why not have a look at their work and cheer your Monday blues away!
xoxo, Angela.
Credit | To see more work visit : www.thetaable.com