Behind the Canvas 
A year ago, I began and conducted a 52 weeks long project along with bits of help from some amazing Instagram's friends and people whom willing to be part of this project namely "A Paint Portrait".
Each week starting from last year February, each week I've digitally painted a portrait of one fascinating individual. And through the process, I've met more individuals that inspired me further.
Finally, with this Le Plain Canvas launched, I've decided to share all the 52 weeks portraits through here to all of you on a weekly basis. I hope that all of you will like them.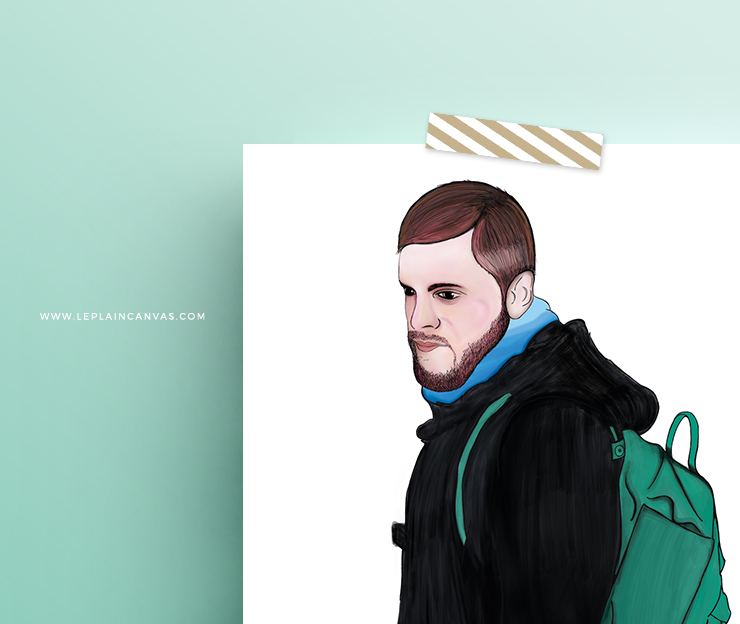 Title: Dear Olle
Instagram's account: @olle_e
While this week the first project to be featured in "A Paint Portrait" is Olle Eriksson. He is a Freelance Photographer, Journalist, and Editor. A very special friend that I have been in contact with, he is a talented individual that bring inspirations to my perceptive.
Again I would want to thanks all the Instagram's friends who participate in the project. From those whom already received the hard-copy and those who patiently waiting for it. While without the kind assistance from all of you, the project wouldn't have complete so far.
I hope you all will like them! See you all next week for "A Paint Portrait"!
xoxo, Angela.
Illustration | Angela Leong