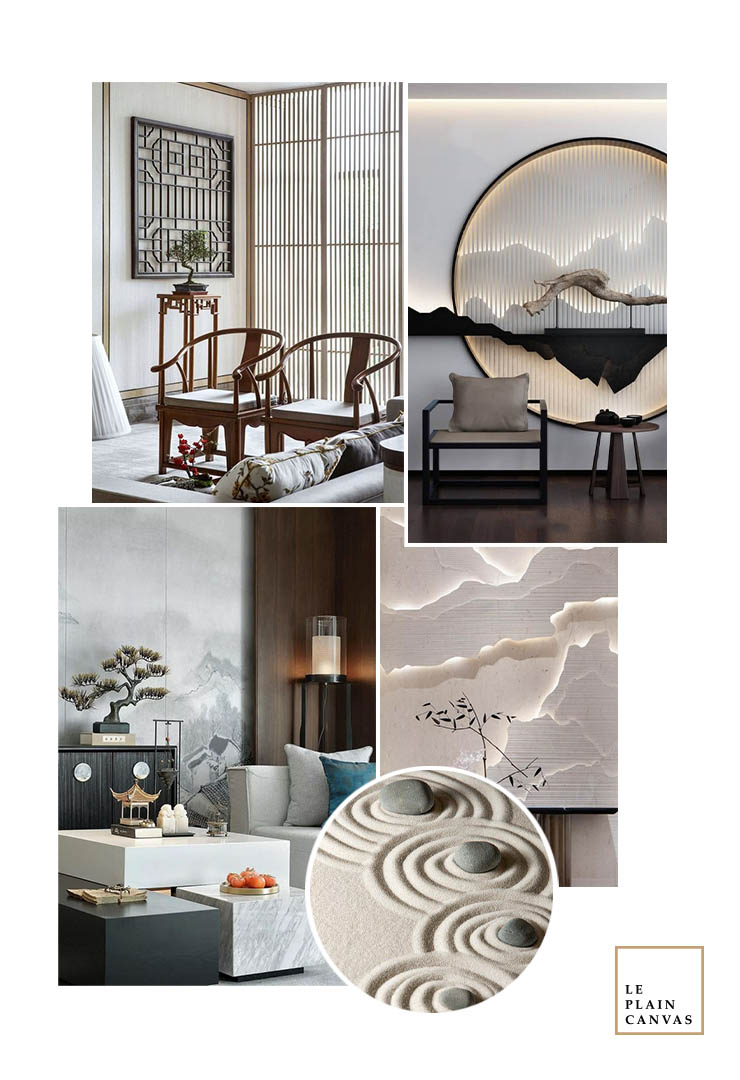 If your home is cluttered with things that are making your unhappy, chances are, you're wasting time, energy and suffering from mental overload. In fact, every distraction—from the shopping bags on the floor to a messy sofa —can make yourself lazy and create undue stress, which can have negative effects on your health. Thus the more zen we have in the house the less stress we will be having.

In a zen's home, we like furniture with legs and have a lighter shade of colour. It helps to create more space for the room and make it brighter. Having a bonsai at the common area will also provide a mindful environment to your space.

xoxo, Joe

Credit | All shots used on the mood board via our Pinterest boards.