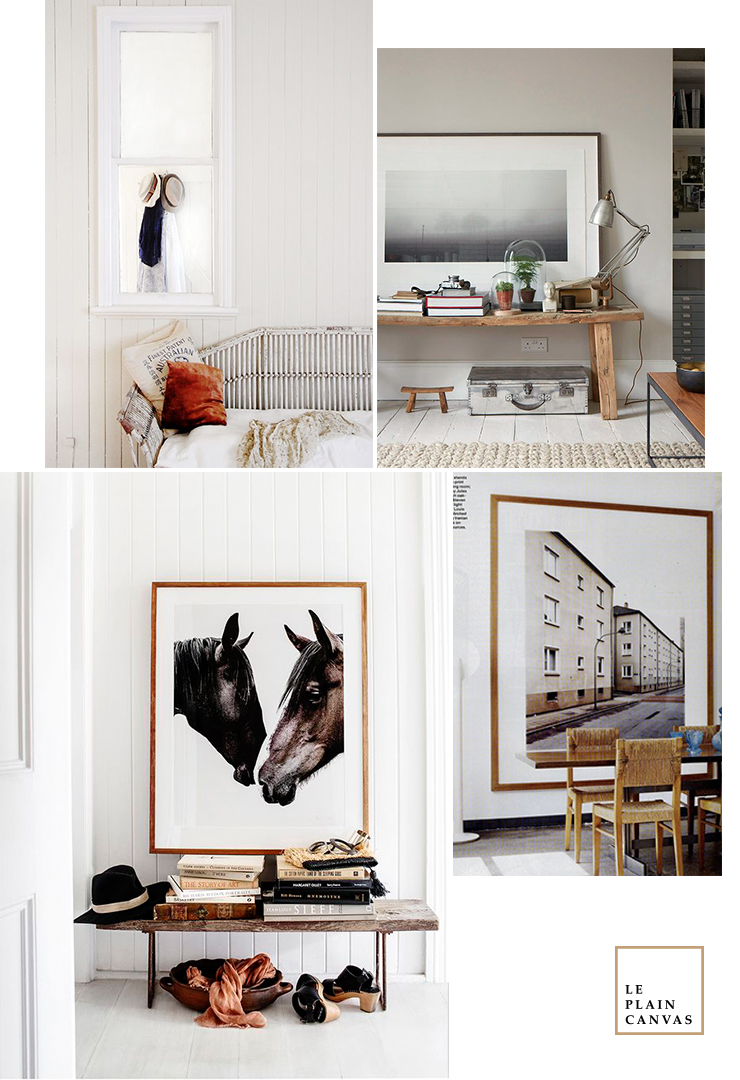 When you invite your guest into your house, the first impression is very important. Nonetheless, you are worried about the plain walls you have in your house. Having frames to decorate your room is always a good idea to elevate your house. Displaying your favorite art collection or photographs it just inserts your thoughts into your walls. Those frames can be small or huge while sometimes you can hang on the wall or just put on the floor. They have no rules, therefore, that is the time where you have to put in your creative thought.
Why not get on your feet and look around for some interesting ideas to put in frames? Happy Monday!
xoxo, Angela.
Credit | All shots used on the mood board via our Pinterest boards.