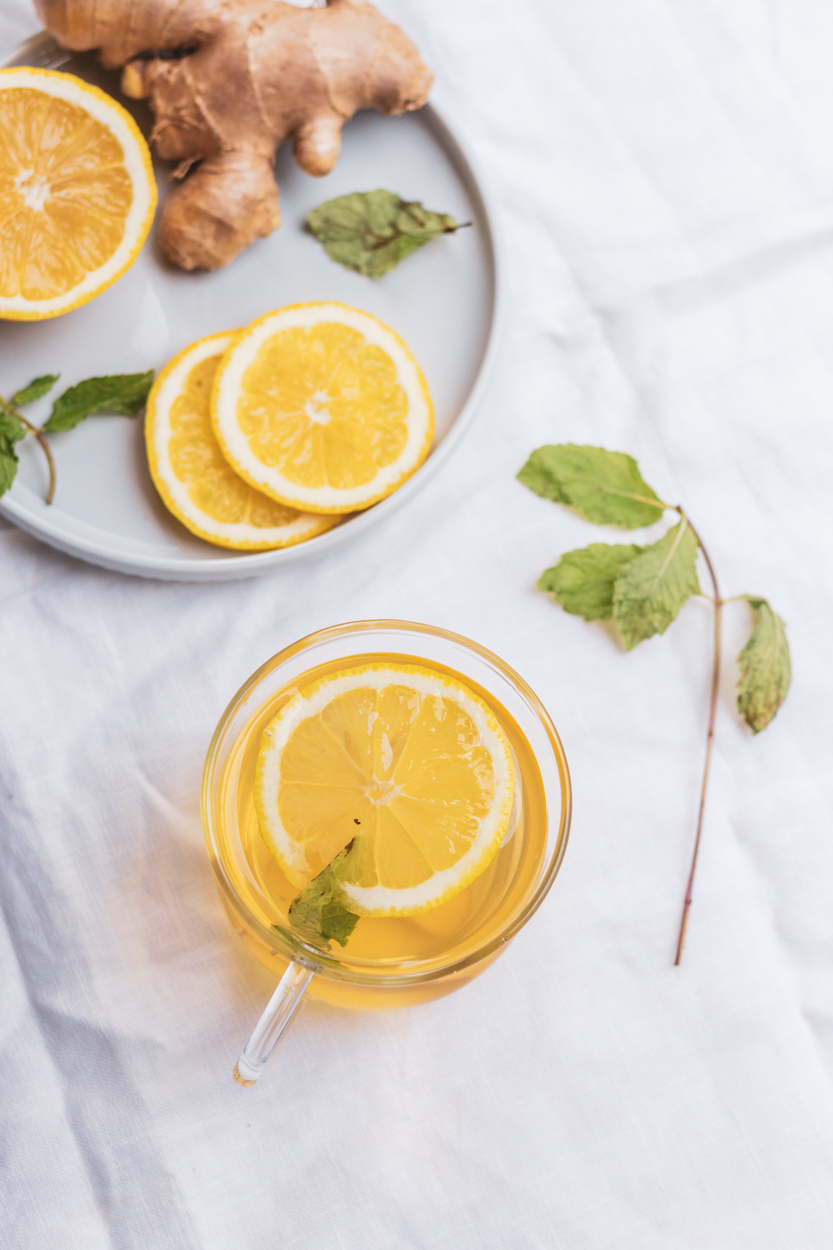 Boosting our immune system should always be a priority, but as it becomes something unavoidable we're always looking for ways to work immune supporting factors into our daily lives. We want to share with you one of our favourite drink at all time – it is the best remedy for your family who has cold hand and feet or even a weak stomach.

And of course, the topic of our immune systems came up, given the start of the Corvid-19. These three ingredients (Lemon, Ginger, and Honey) are easy to find and can be used in a variety of ways — all of which will give your immune system the support it needs.
Ginger, Lemon & Honey – When these natural ingredients are put together they create a delicious, functional drink that can help you to start feeling better from the inside out.

Benefit of Citrus
When we're exposed to so many people and so many viruses, getting a little dose of vitamin C is incredibly helpful. There are many citruses that give you a boost and the most common that includes Lemon, Lime, Oranges and Clementines. And, we love to use citrus to make drinks, it gives your beverage a boost of fresh taste.

Benefit of Ginger
It is one of the best ingredients that you could found on the earth, another one is garlic. Among ginger's many benefits is its reported ability to help fight infection and ease joint and muscle pain. Also, in Chinese medicine (TCM), ginger helps to warm your stomach and cold limp. In the long run, you will reduce stomachache and build your immune system and strengthen your health.

Benefit of Honey
It has lots of benefits, based on the report claiming it prevents cancer and heart disease, reduces ulcers, eases digestive problems, soothes coughs and sore throats. The doctor also recommended that to replace sugar with honey. It is healthier with more benefit.
But the truth is, one single ingredient or one single recipe does not have the magical healing abilities to make you feel better or shed excessive amounts of weight without making other positive holistic lifestyle changes.

The food and drinks we enjoy can certainly aid our body's natural detoxification pathways, but if you are lucky enough to have a functioning liver and kidneys, your body naturally takes care of the natural detox process for you.

Thus stay hydrated and give your immune system a gentle boost with this naturally soothing, anti-inflammatory Honey & Ginger Warm Lemon Water that can help to aid in digestion, improve the appearance of your skin, and help you get back to feeling your best quickly.

Take a photo of your version, send us an email, tag us on Instagram, Tweet us, anything. We love to see you trying out our recipe!

xoxo, Angela + Joe
Home Remedies to Boost Your Immune System
Ingredients
1 organic lemon, washed, sliced thin, seeds removed

1 inch piece of fresh ginger, peeled and thinly sliced

1 teaspoon raw or local honey

8 ounces nearly boiling water*
Methods
Add lemons and ginger to the bottom of your favourite cup. Pour hot water into the cup. Stir in honey as desired. Enjoy!
Notes
*Temperature Note: Adding raw honey to boiling water will denature some of the most important health-promoting properties. When preparing this recipe, wait until the water is cool enough to sip comfortably before stirring in your honey to assure you are reaping all of the available health benefits (around 180°F).