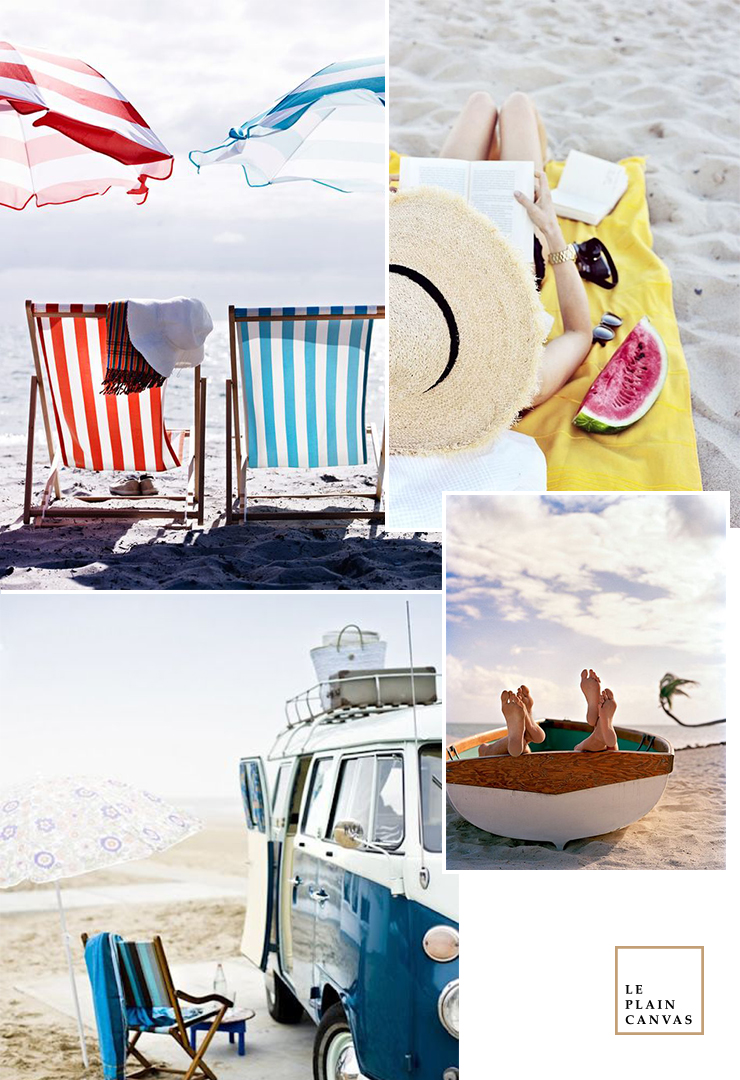 "The ocean stirs the heart, inspires the imagination and brings eternal joy to the soul." quoted by Wyland. I couldn't be more than agree, don't you?
I always find peace of mind when I spend my day under the sun, at the beach, closest to the sea. I will definitely pack a picnic basket filled with my favorite food, drink, a comfortable blanket and a book that I could enjoy my day with. Oh, never ever forget to bring your iPod along to filter the noise other than the wind and wave. There are days, it makes me really envy people who stayed near the coast, it is such a luxury of living. I wish I could move to one of those LA beach house.
I can't help but want to blame it for all these beautiful beach fantasies that Pinterest brought to me. Nevertheless, it's an awesome refresher for me at work, I just can't wait to count down for my beach trip that I have been planning.
xoxo, Angela.
Credit | All shots used on the mood board via our Pinterest boards.